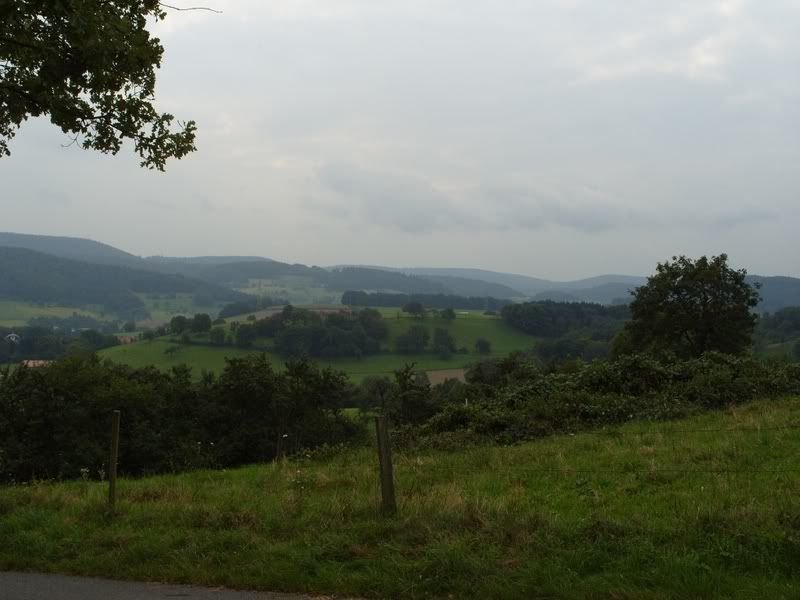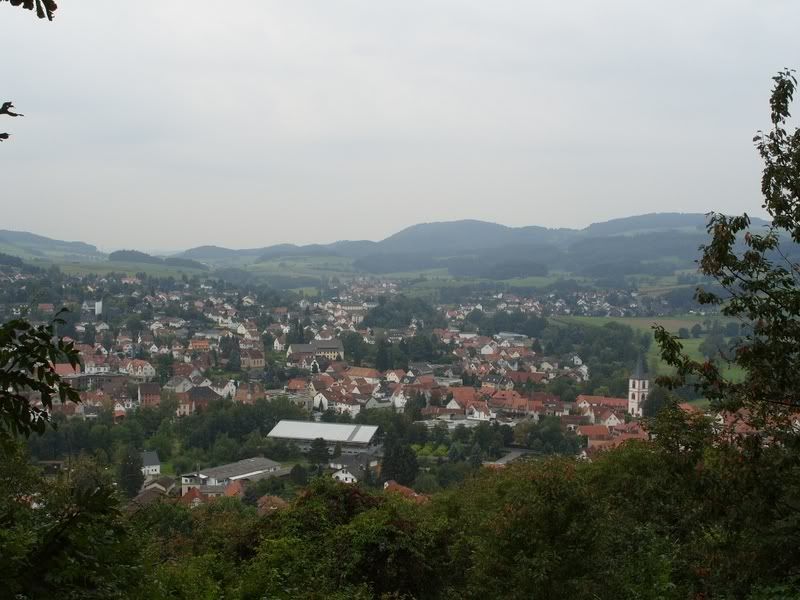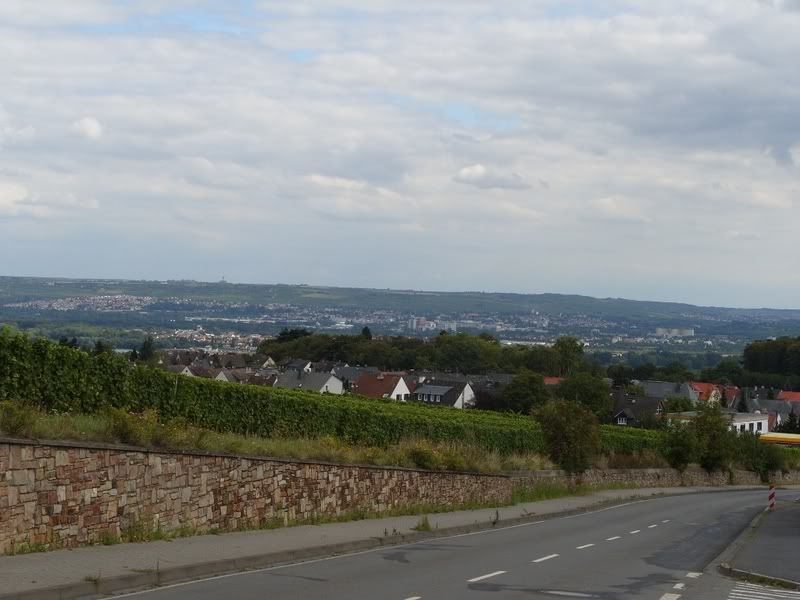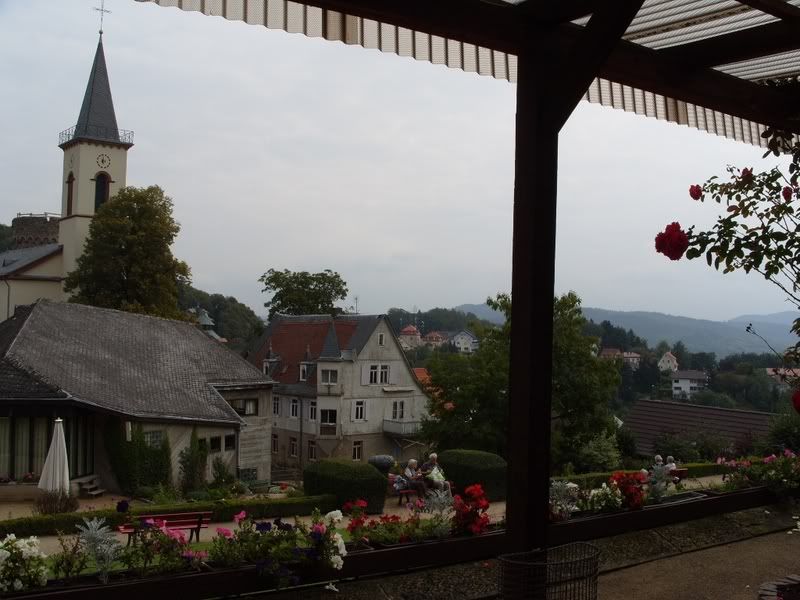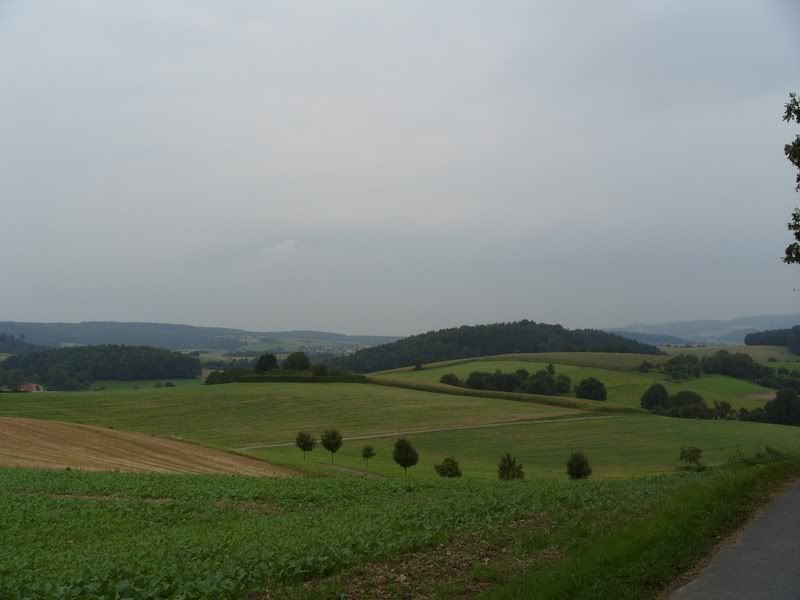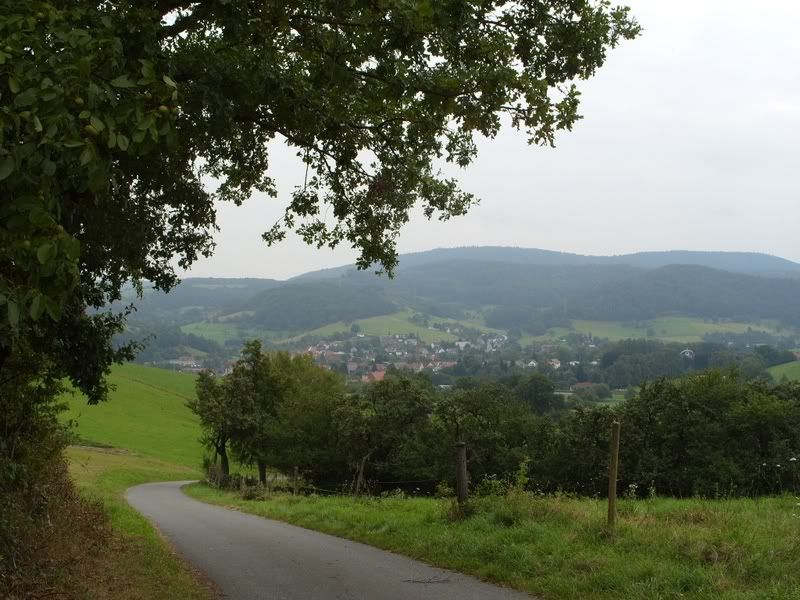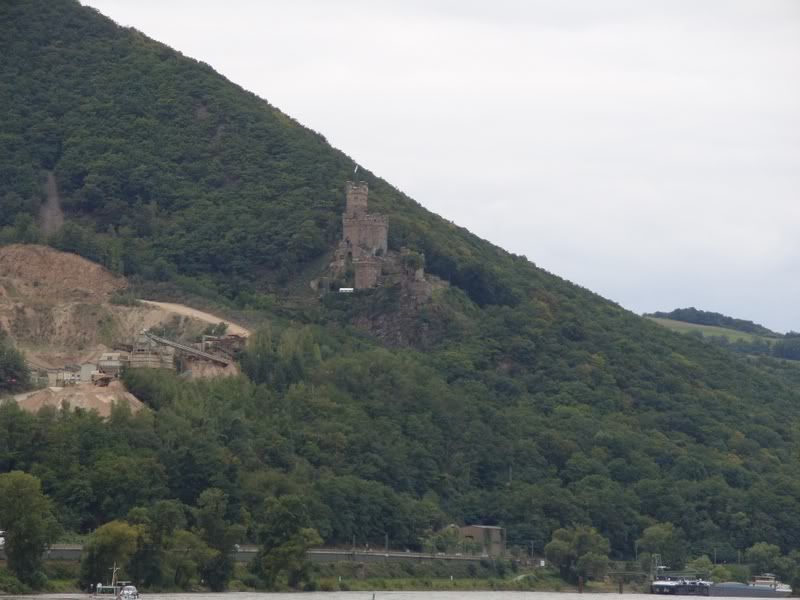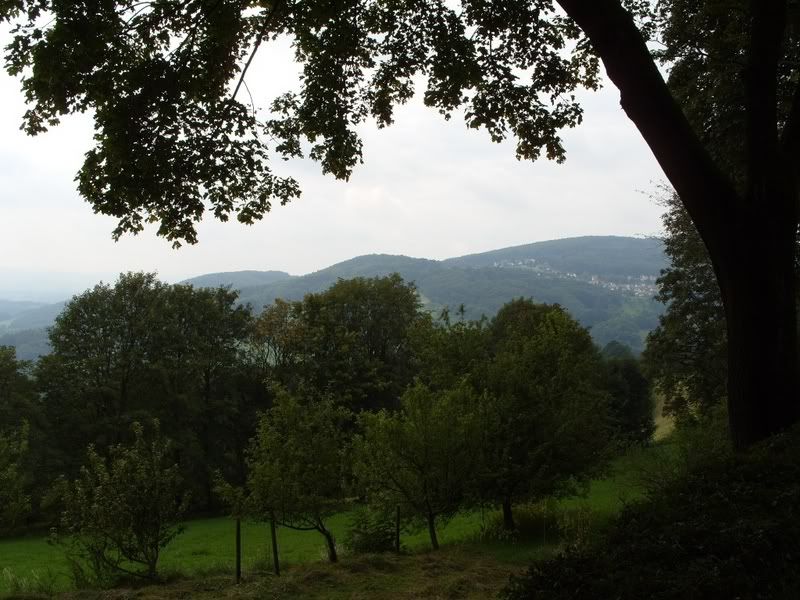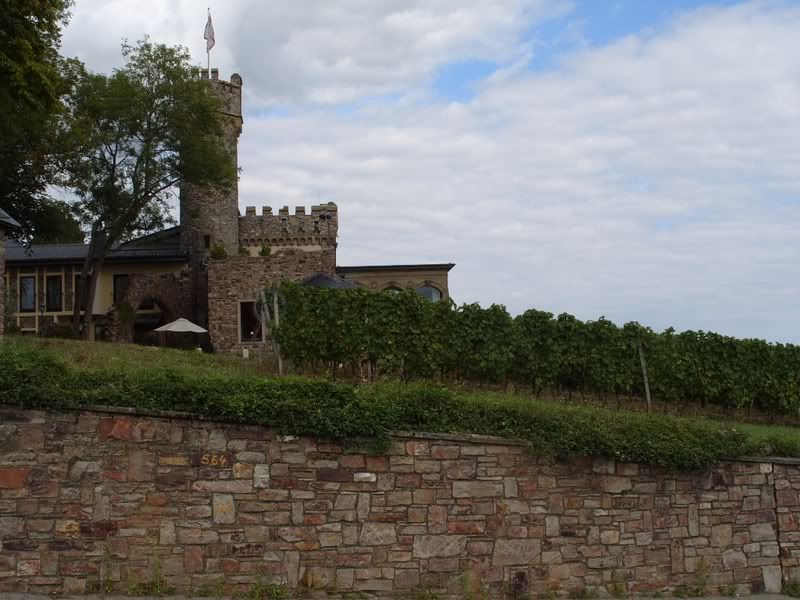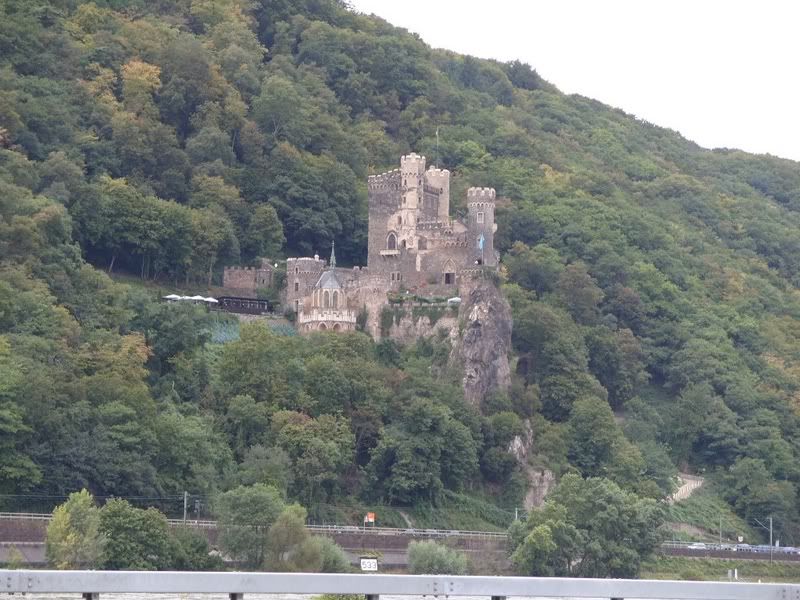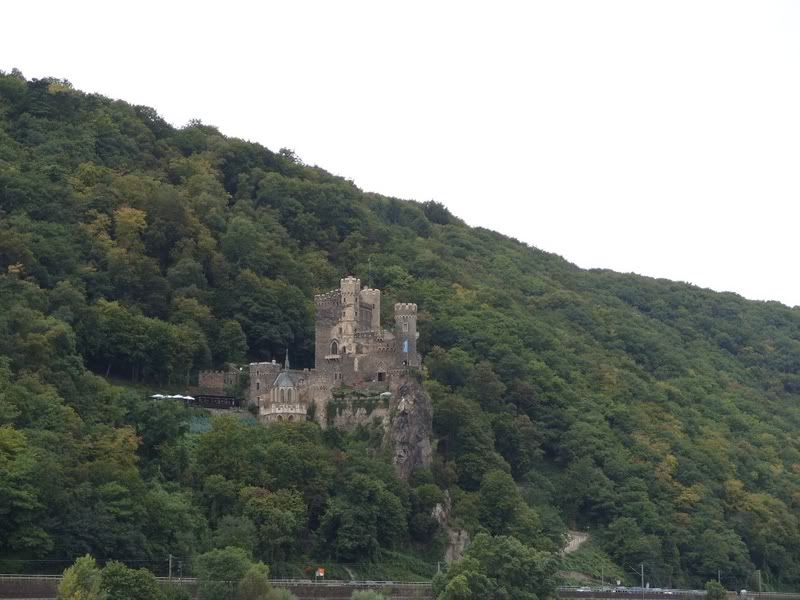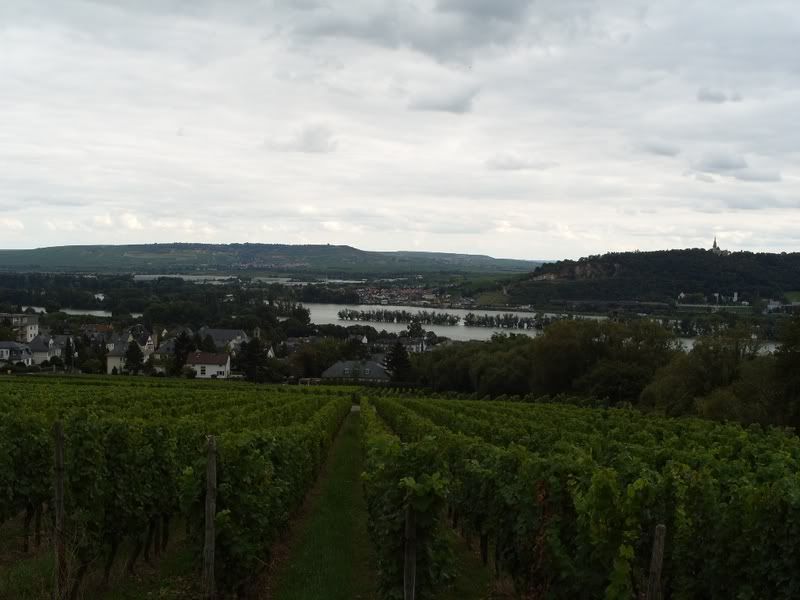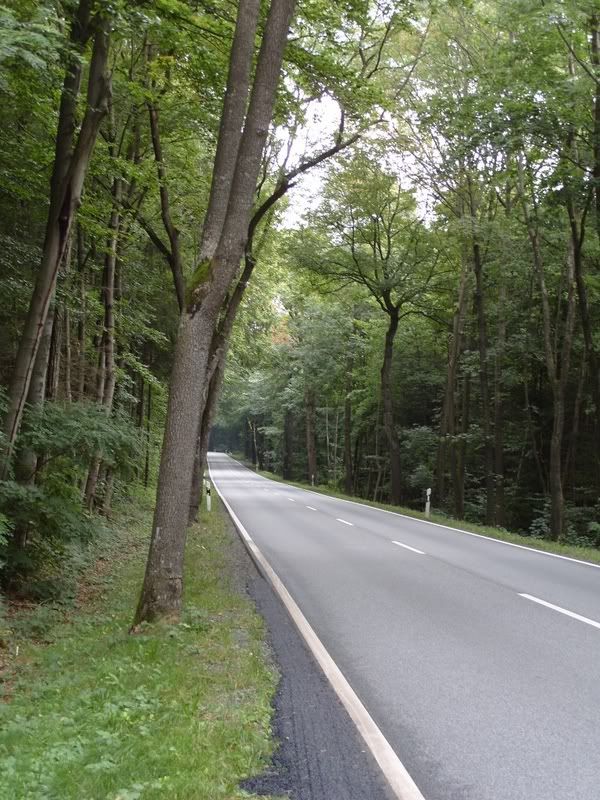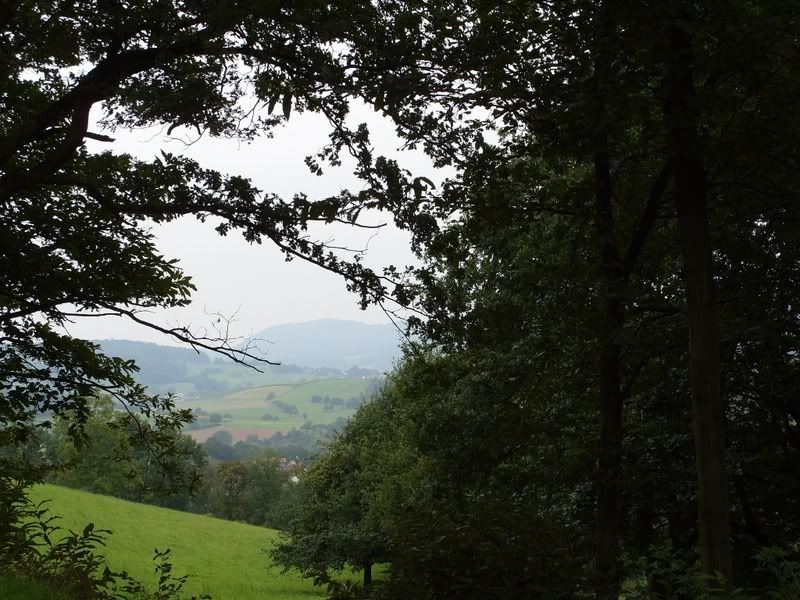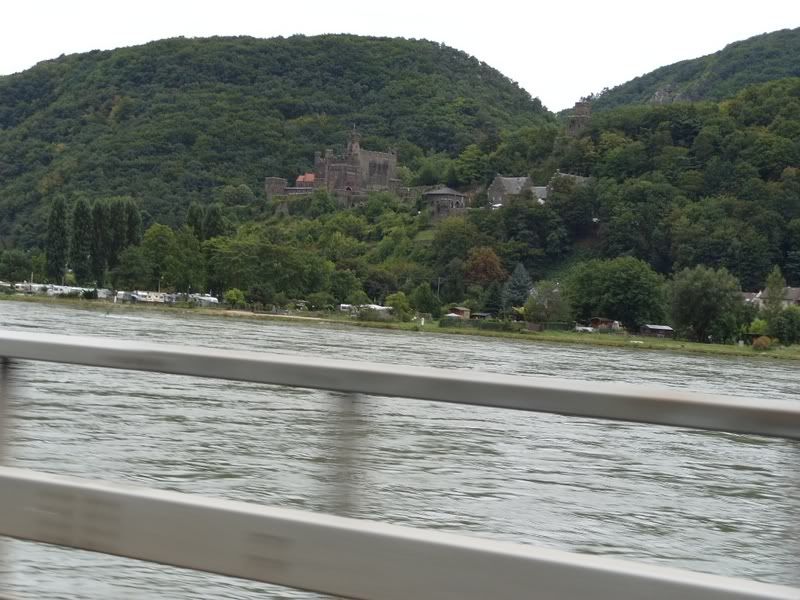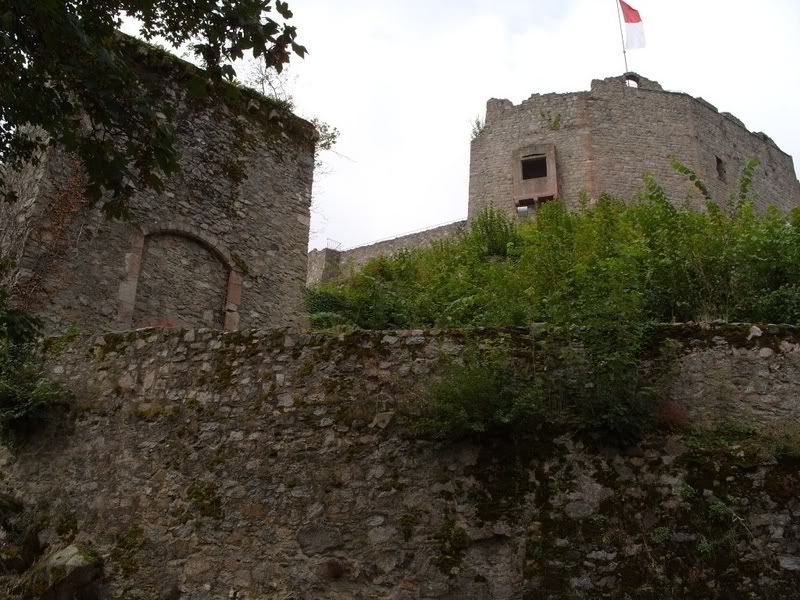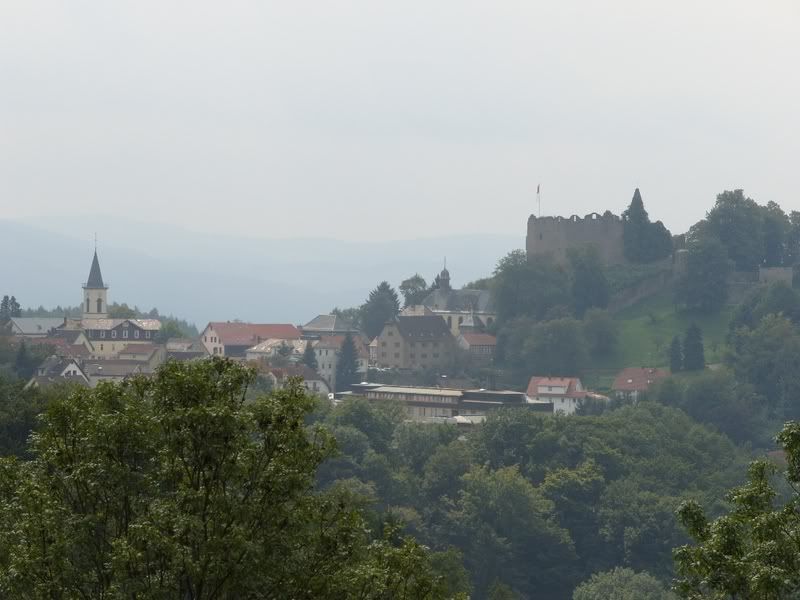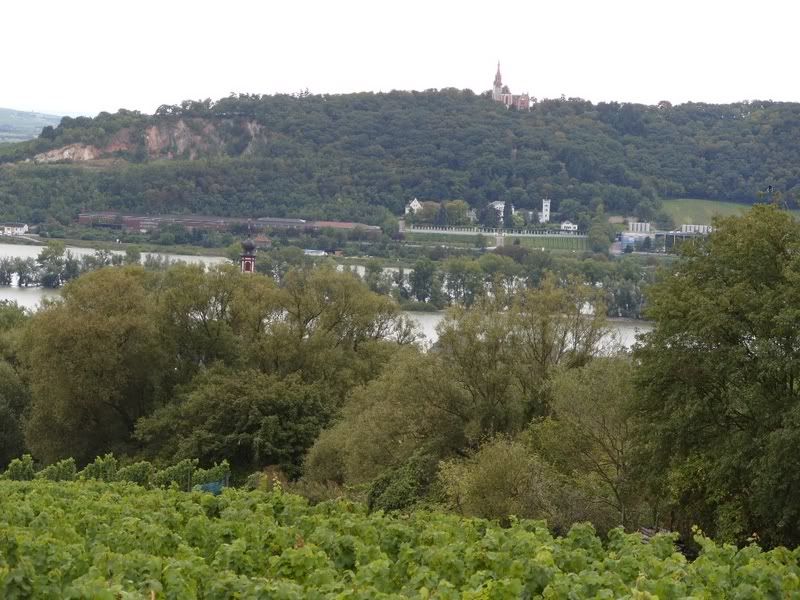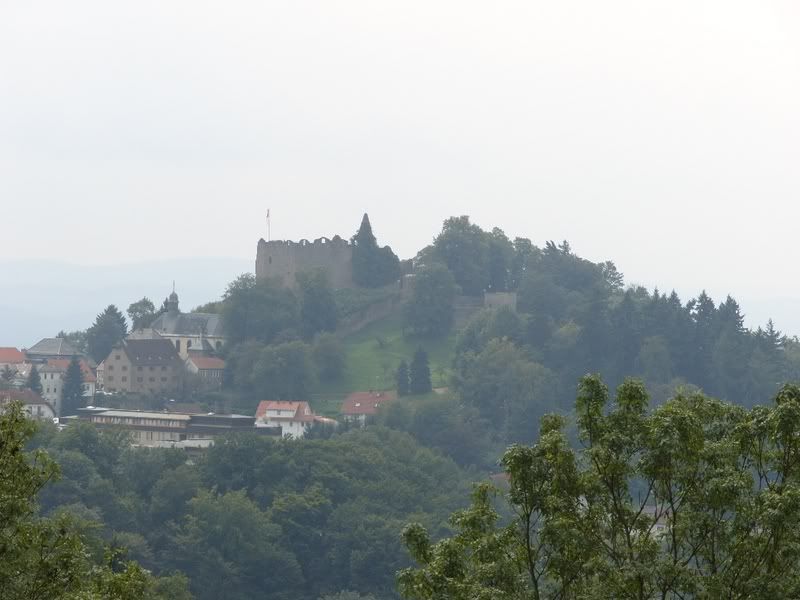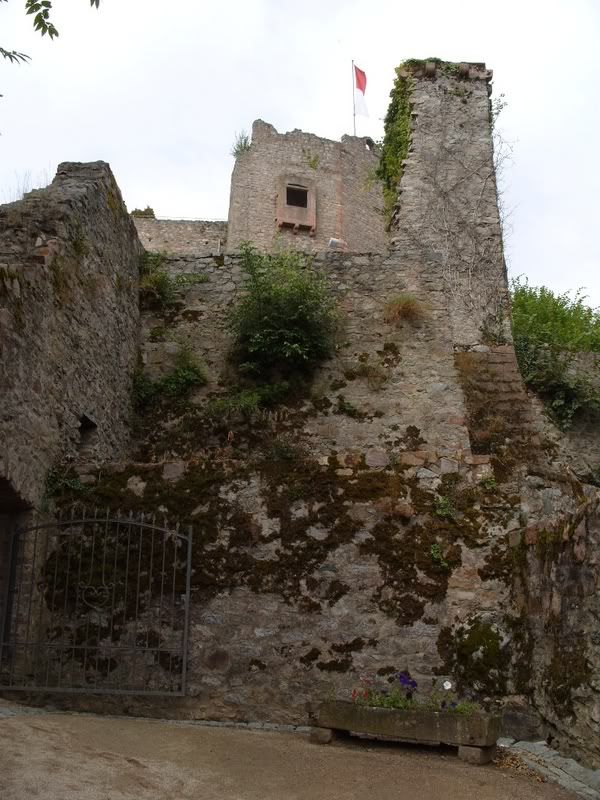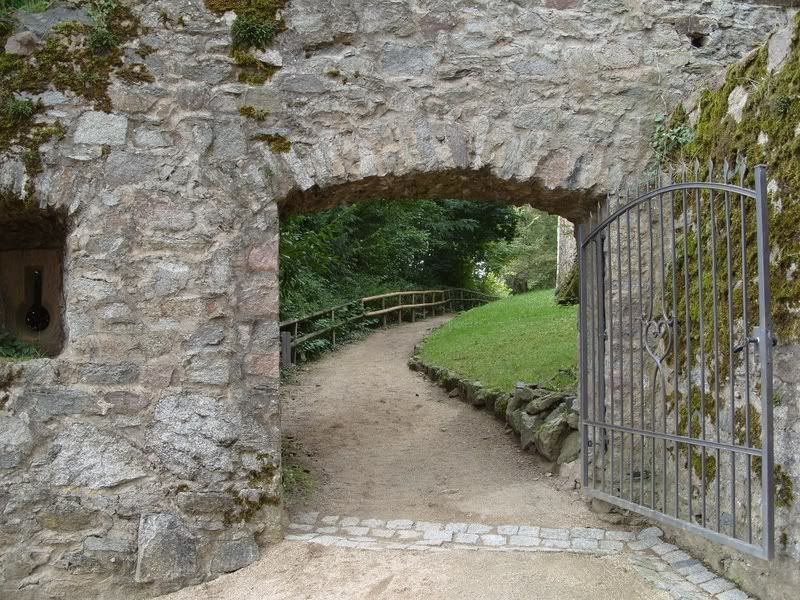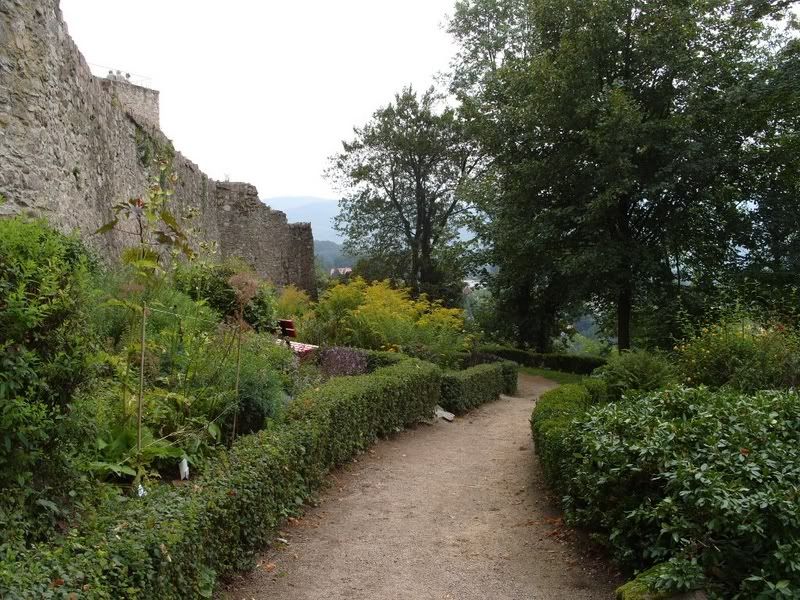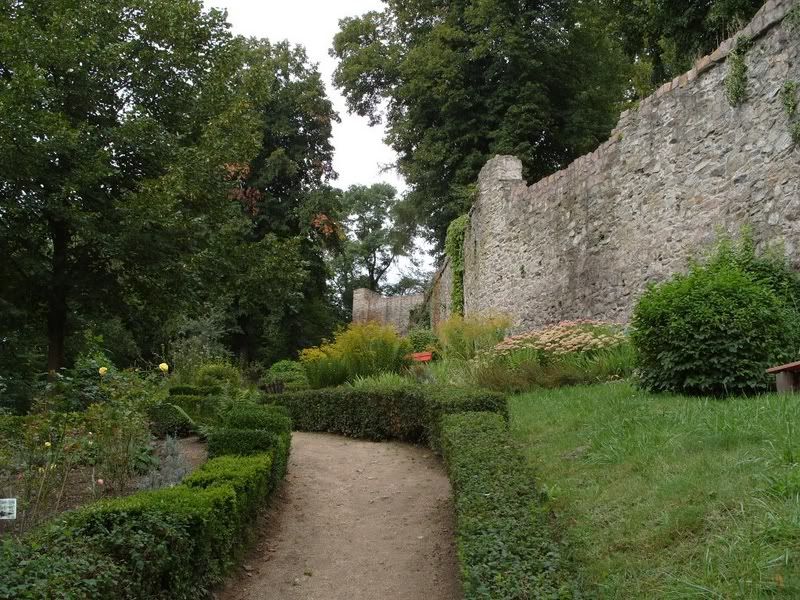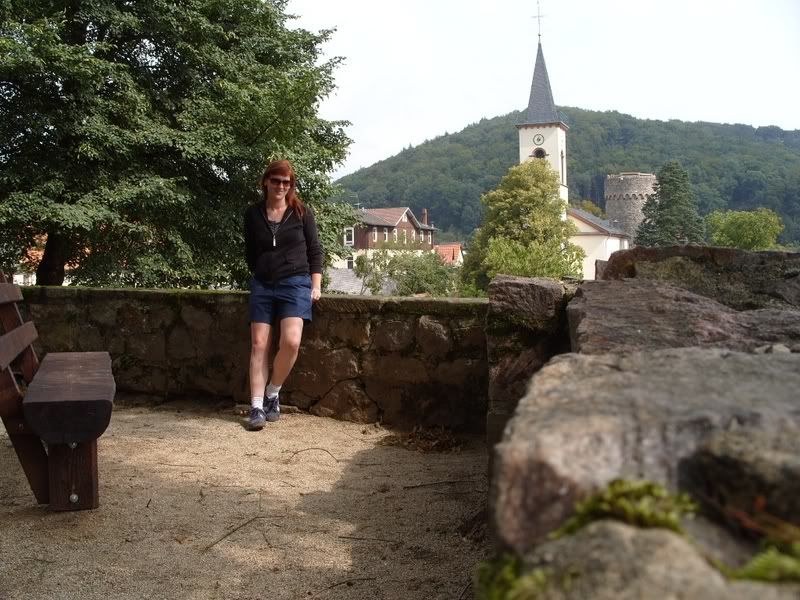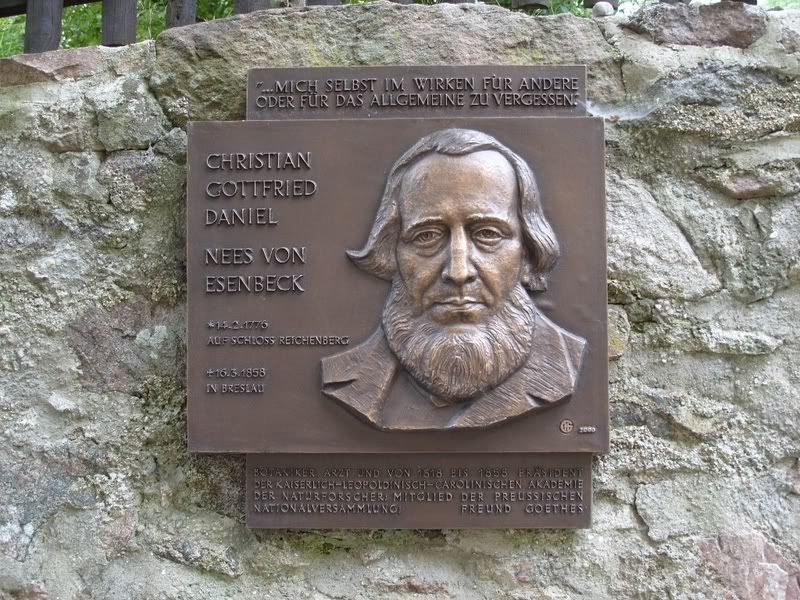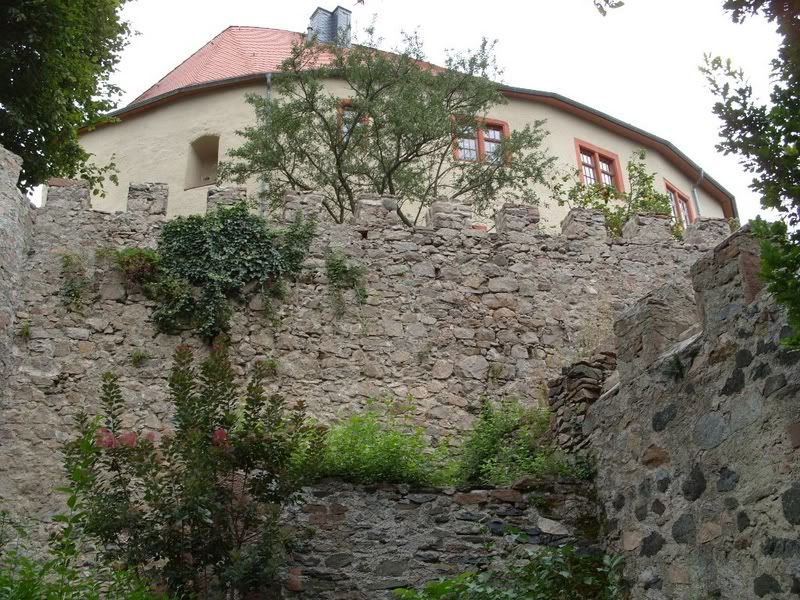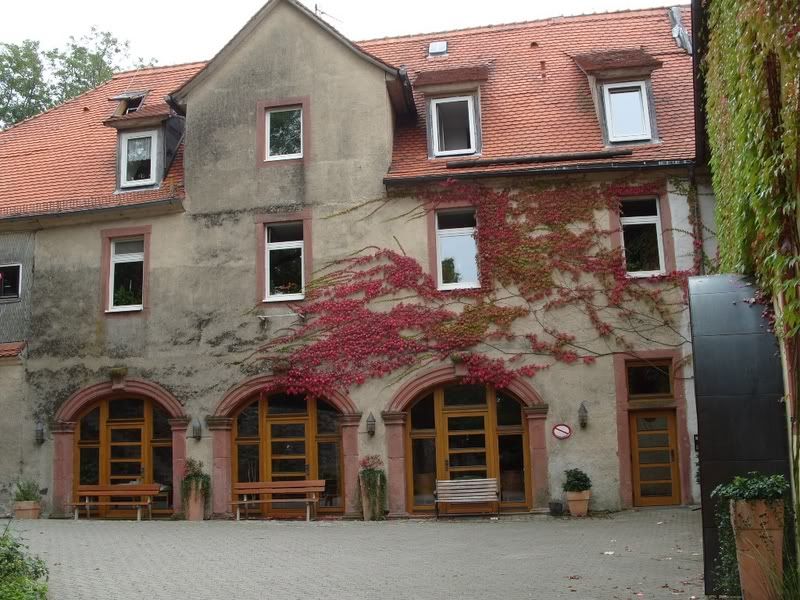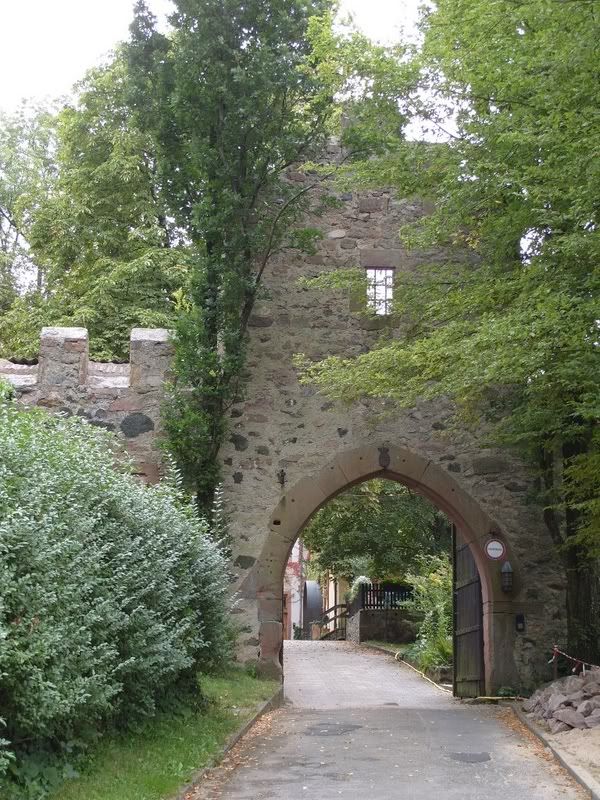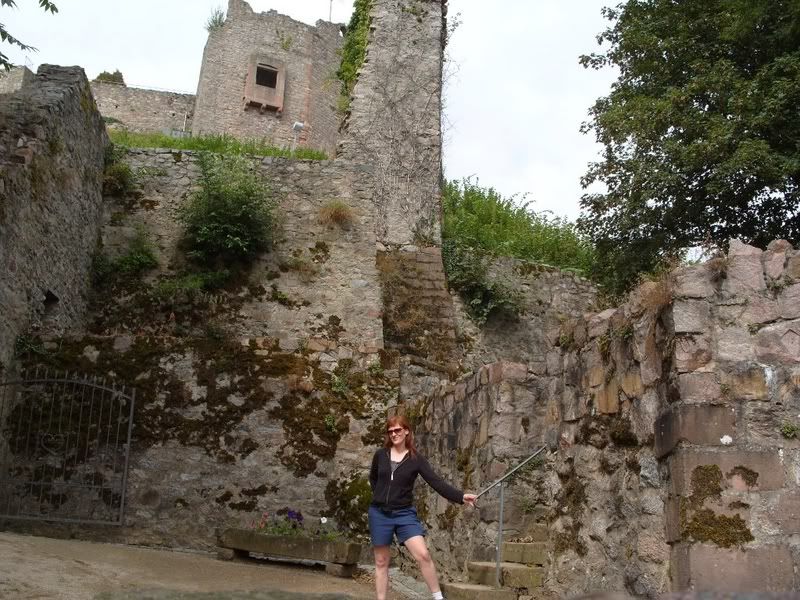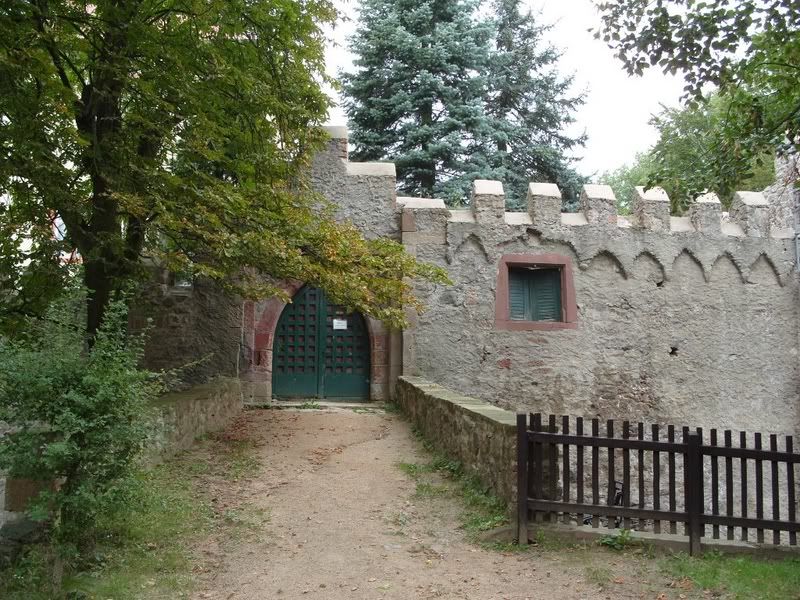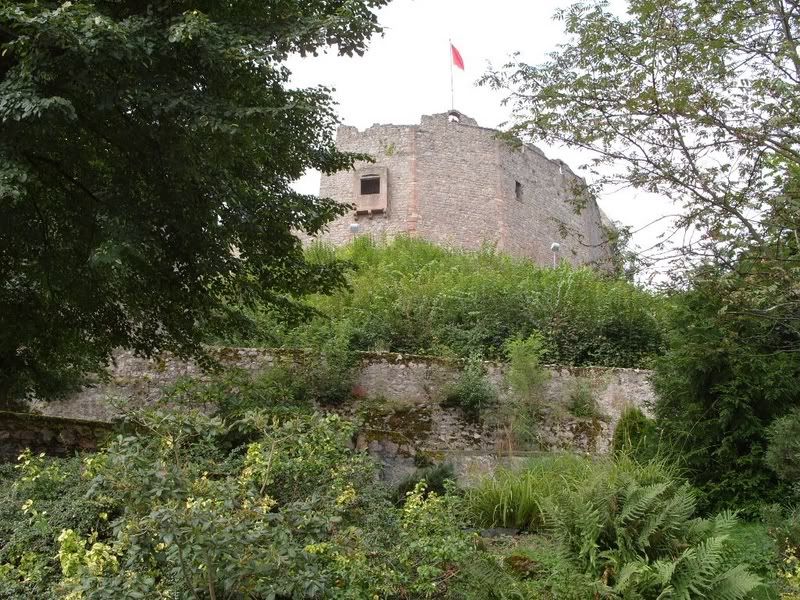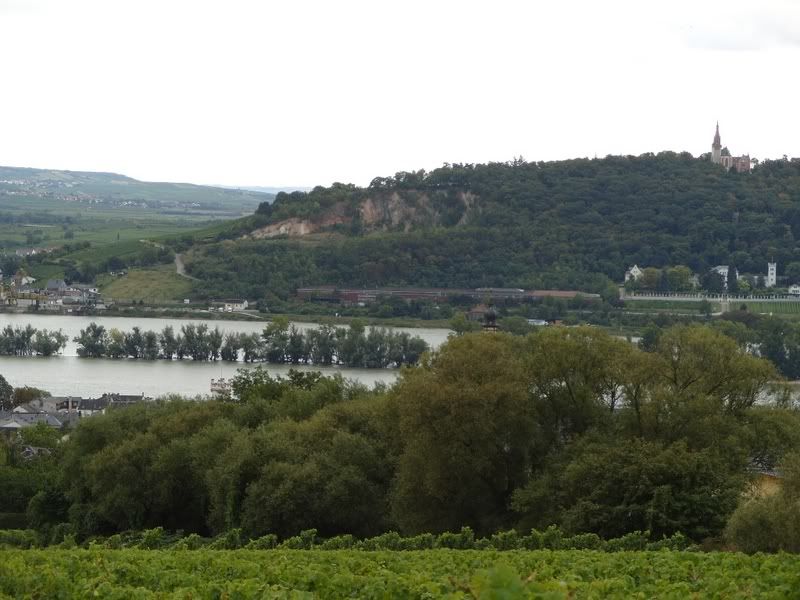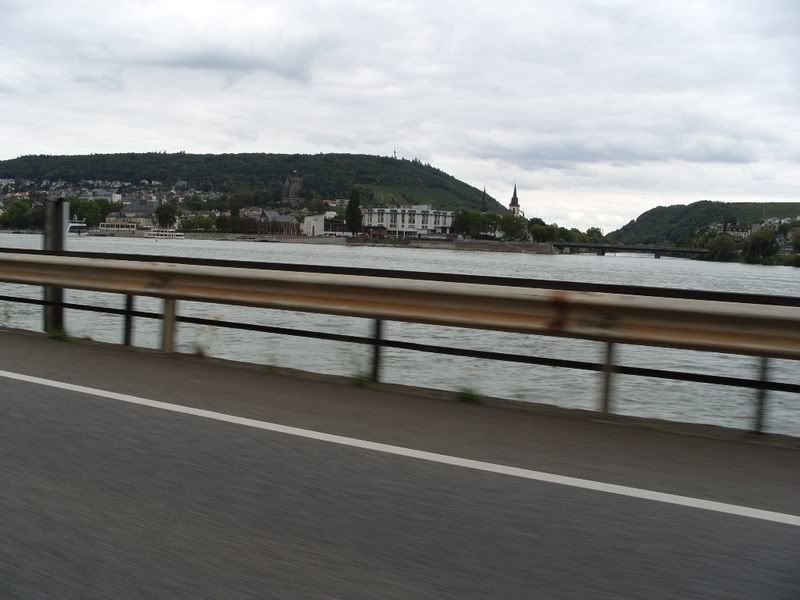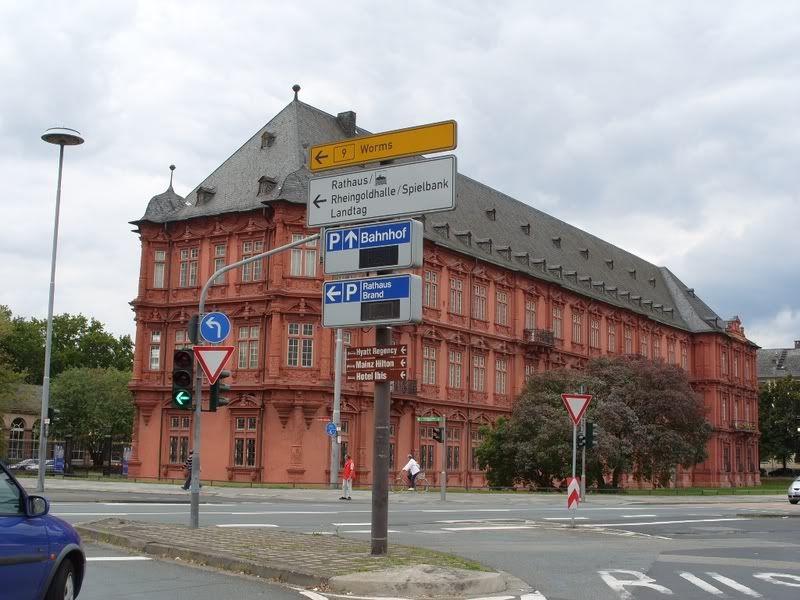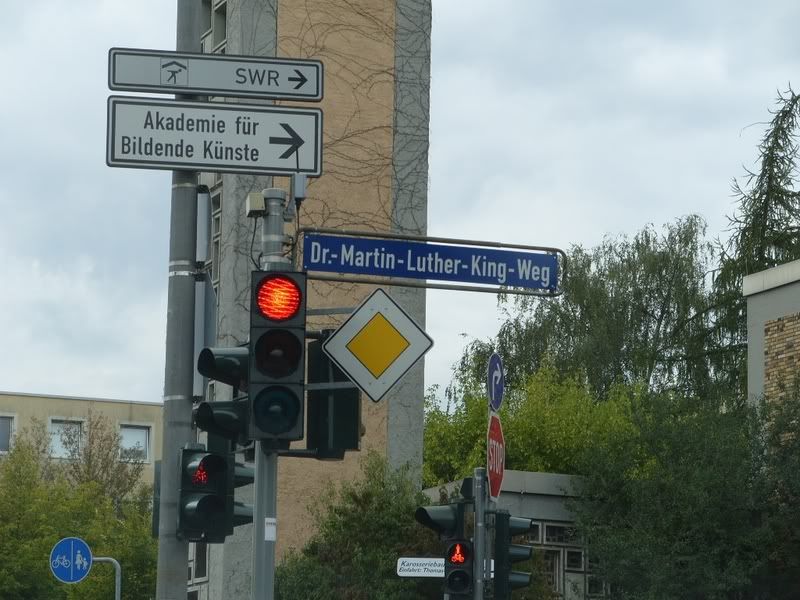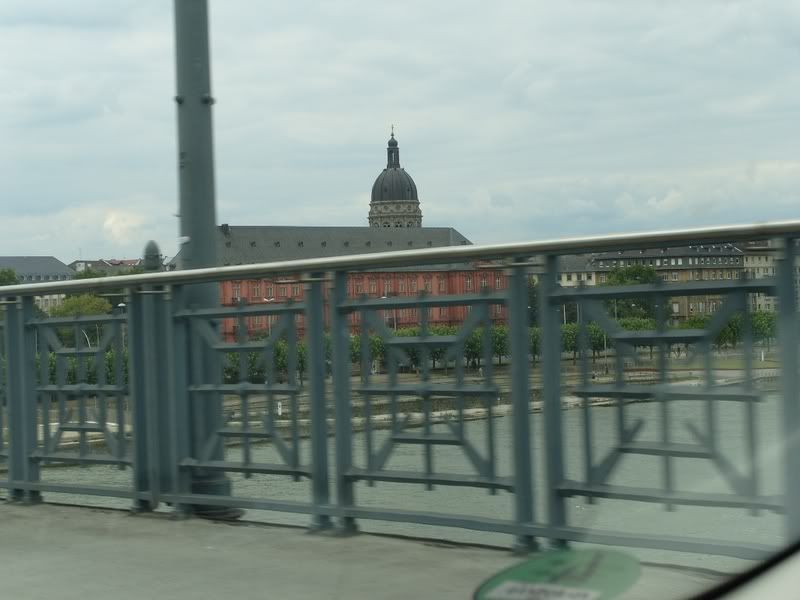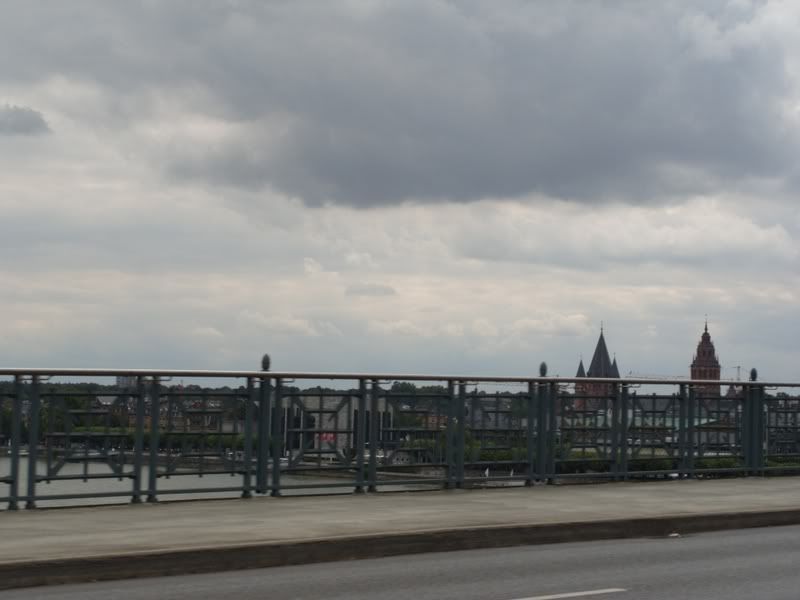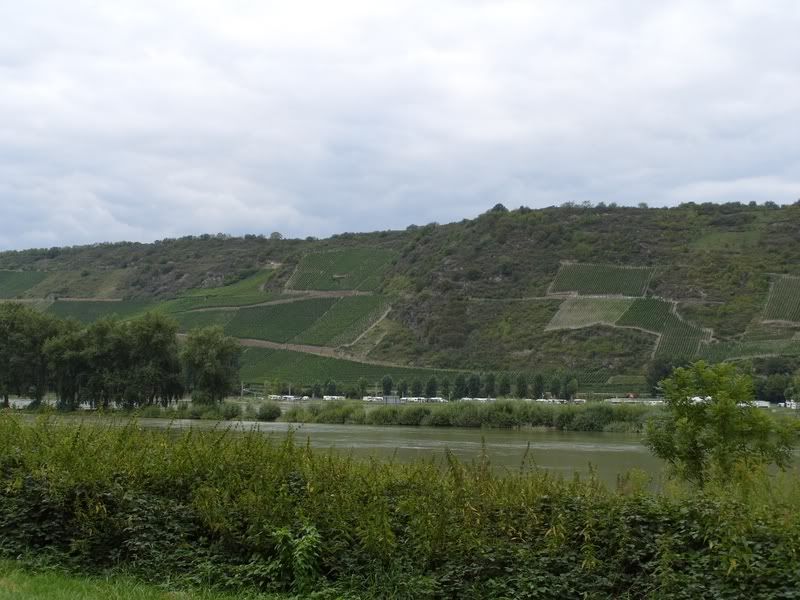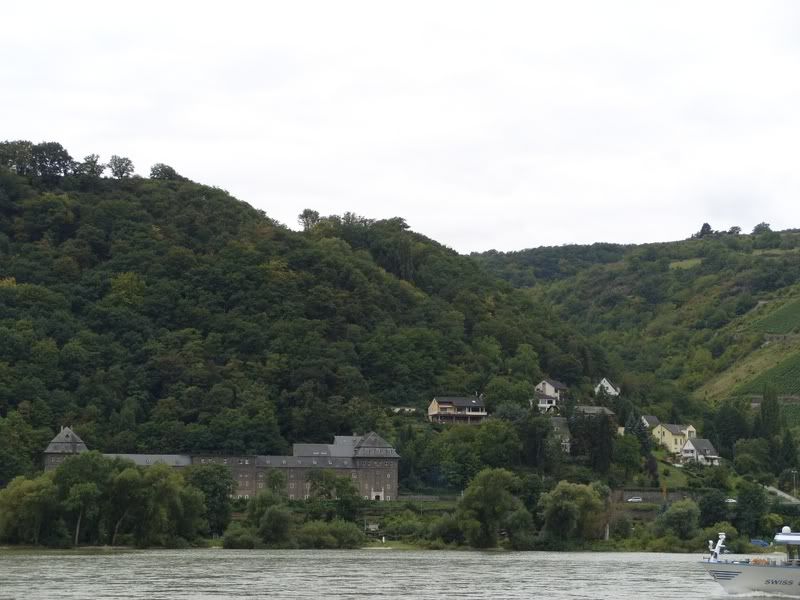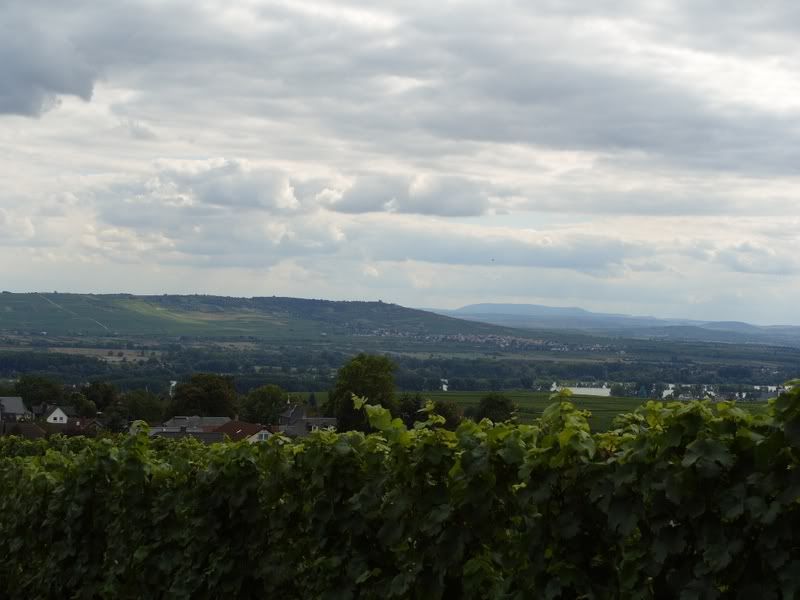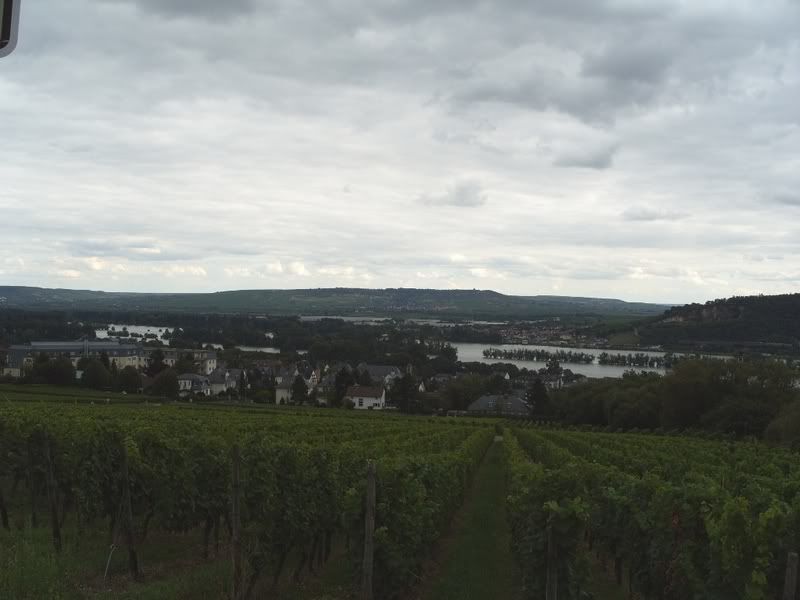 OK, these people are cute. The father knocked on the door to wake me up at 8:30 (instead of a wake up call). I go downstairs to get some blank CD's and a cup of coffee. I see they're busy in the kitchen so I start to walk back to my room. The father stops me and leads me to a table in the breakfast room and proceeds to lay out a meal that could choke a pig! I had no choice but to eat it, even though I was not hungry at all. Glad I did. Homemade preserves? I mean, come on!

A peek out of my balcony: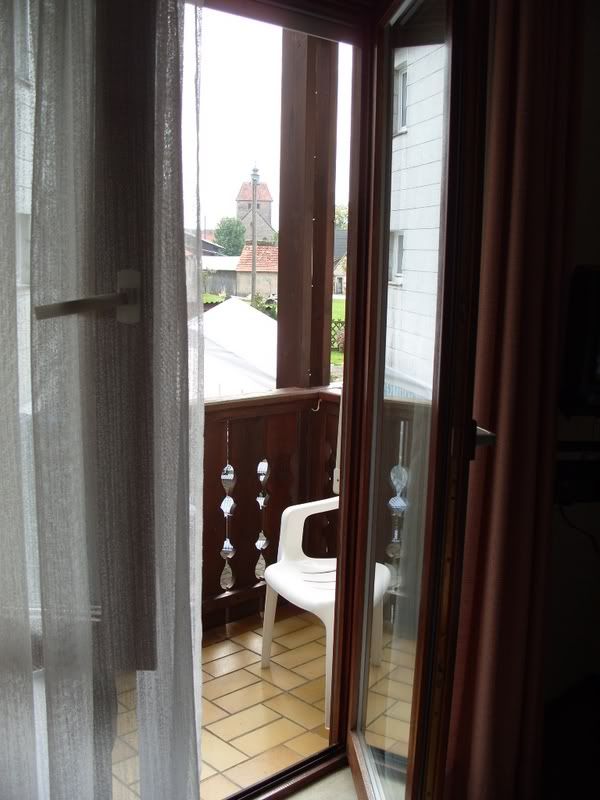 I'm about to hit the last leg of the Romantic Route on the way to Frankfurt. It's still gloomy outside, but the sun peeked out for just a second so there's hope!